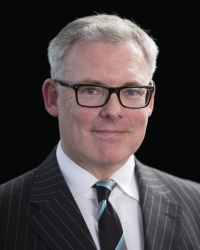 Address:
91 Chichester Street, Belfast BT1 3JQ, Northern Ireland
Phone:
+44 (0)28 9024 1523
Email:
craig.dunford@barlibrary.com
Mr. Craig Dunford has over thirteen years' experience specialising in commercial and chancery litigation, insolvency law and company disputes;
Extensive experience in advising and representing government departments, insolvency practitioners and private clients in commercial and insolvency-related matters;
Experience in England included three years in a City of London law firm undertaking major maritime and insolvency litigation;
In practice as a solicitor in England and Northern Ireland for nine years before being called to the Bar of Northern Ireland in 2000, and the Bar of Ireland in 2006;
Experience in conducting maritime arbitration cases, arrest proceedings, and in particular a series of cases in Northern Ireland involving a vessel "Star Viking" the effect of which was to establish norms of practice for arrests in Northern Ireland, including the sale of a vessel pendente lite.
A member of the Irish Maritime Law Association and a member of the Chartered Institute of Arbitrators; An accredited mediator (accredited by the Bar of Northern Ireland), and appointed Queen's Counsel in 2020.
Fluent in Spanish and French, with a reading knowledge of Portuguese and Italian.
Contact Persons
Contact Person 1: Craig Dunford