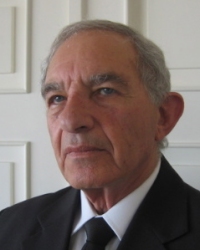 Address:
2 Palmer's Gate/36 Hanamal Street P.O. Box 33199 31331 Haifa Israel
Email:
jharris@netvision.net.il
What the Legal500 says: At John Harris & Co Legal Office, the 'response time is excellent as is the quality of the advice' for all shipping law matters. The 'best shipping lawyer in Israel', John Harris is 'a seasoned professional who can handle the biggest cases, both wet and dry'. The firm has been busy with ship chartering, financing, and acquisitions. In 2015, John and Yoav's office (Doron Tikotzki and Cederbaum) have been nominated as finalists by Lloyd's List for their maritime lawyer of the year for the Midlle East and Indian Subcontinent.
Contact Persons
Contact Person 1: John Harris (jharris@netvision.net.il)
Contact Person 2: Yoav Harris (yoavh@maritime-law.co.il)