1st Shiparrested.com Members' Meeting, June 2004, Malaga, Spain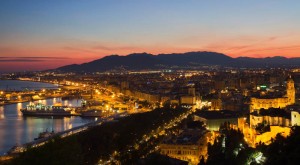 NetManager took great pleasure in inviting the shiparrested.com members to join at the 1st Ship Arrest members meeting in Malaga.
This event has provided unparalleled opportunities to meet major players of the shipping community while listening and exchanging views on ship arrest issues and expertise.
Chaired by our exclusive Spanish member, this meeting has featured specially selected speakers who are industry professionals of arresting, releasing ships and related matters, bringing a wealth of experience, individual views and opinions on worldwide shipping.
Programme highlights included:
– "SHIP ARREST FOR SHIP SUPPLIES NOT ORDERED BY THE VESSEL OWNERS" (by: Peter van der Velden, Udink& De Jong Attorneys at Law and Tax Advisors, Netherlands).
– "LIMITATION UNDER THE 1996 PROTOCOL" (by: Brian Taylor, L.A. Marine Lester Aldridge Solicitors, United Kingdom).
– "FESTIVAL CRUISES: A RECENT CASE IN SPOTLIGHT" (by: Henri R. NAJJAR, France).
– CONTRACTUAL & COMMERCIAL DIFFICULTIES WITH SUBSTANDARD SHIPS. (by: Richard Faint, Charter Wise Ltd., Arbitrator & Marine Consultant, United Kingdom).
– BRAINSTORMING SESSION ON SHIPARRESTED.COM
All lectures included industry panel discussions. All-inclusive lunch reception, it has provided excellent opportunities to meet with speakers and fellow professionals.
Building on the enormous success of our inaugural event held in Malaga this year, a new seminar is already scheduled to take place next year, suggestions as to Marseille, London or Costa Rica have already taken place. In due course details will be circulated among the members and industry players.
On behalf of all of us at NetManagerConsulting, we look forward to meeting you next year.