4th Shiparrested.com Members Annual Meeting 28-30 June 2007, Istanbul, Turkey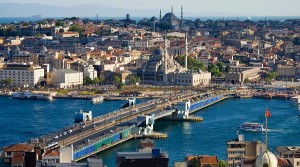 hosted by Zeynep Özkan from Özkan Law Office
The Conference was held this year in Istanbul (Turkey), hub of a large shipping nation, in the tradition of its predecessors in providing a unique opportunity of networking and sharing experiences in shipping law and practice. The conference wonderfully chaired by Zeynep Ozkan brought together fellow members with participants from the ship building, ship finance, insurance and international trade industry.
The event included a welcome cocktail at the leading contemporary Art Museum located at the old warehouse of the primary port of Istanbul, the seminar day followed by a gala dinner cruising on the Bosphorus and next day a guided tour of the mysterious city. Our panellists provided an environment for debate and interaction between the attendees and speakers actively involved in the following topics:
Recent Developments in German Maritime Law – the Federal High Court Decides in Favour of Shipowners, by Thomas Wanckel, Segelken&Suchopar, Germany.
Legal Developments in French Shipping Law, by Henri R. Najjar, France.
Charterers' Bunkers and Ship Arrest in Israel, by John Harris, Harris & Co, Israel.
Arrest of Ships under Norwegian Law – with International Perspectives, by Audun Ludvig Bollerud, Norway.
Practice and Risks of Letters of Indemnities, Felipe Arizon, Abogados, Spain.
Securities under Shipbuilding Contracts in Italian and International Practice, Alberto Batini, BB&Partners, Italy.
Court Practice in Russia about the Limitation Fund in respect of the Convention on Limitation of Liability for Maritime Claims, Andrey Kosmachevsky, Remedy, Russia.
Marine Pollution Caused by Vessels under Turkish Law, Zeynep Özkan, Özkan Law Office, Turkey.Next year meeting will take place in Riga (Latvia). Details will be circulating amongst the members and industry players in due time.