6th Shiparrested.com Members' Meeting, 11-13 June 2009, Limassol, Cyprus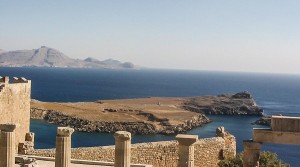 shiparrested.com Network took great pleasure in inviting its members to join at their 6th Members Meeting in Limassol (Cyprus). This annual event is a platform for our shipping lawyers to network with their fellow professionals and a good number of industry guests attracting an international audience.
   Chaired successfully by E. Economides & Partners and Zambartas Law Offices, this Conference privileged the seminar day but also included a welcome dinner and an exciting social programme, visiting the historic Paphos and enjoying a typical Cypriot lunch.
   The issues highlighted by our experienced speakers were:
– Opening address by Peter Economides, Chairman of Totalserve, on behalf of E. Economides & Partners LLC.
– Ship Arrest and Boycott in Finland, by Ulla von Weissenberg, Borenius & Kemppinen Ltd.
– Arrest Practice and enforcement of maritime claims in Canada, by Jason Kostyniuk, Bull, Houser & Tupper LLP.
– A case study of relation between assignment of claim and bank guarantee to release the vessel, by Peter Kos, Odvetnik, Slovenia.
– Ship arrest in Norway, by Ingar Fuglevåg, Vogt & Wiig AS.
– Ship Agent's liability for cargo claims under Israeli case law, by Merav Nur, Naschitz Brandes & Co.
– Features on ship arrest in Malta, by Kevin Dingli, Dingli & Dingli Law Firm.
– ITF – industrial actions against vessels – jurisdiction and liability, by Henrik Frandsen, DelacourDania.
– Considering arrest proceedings when a vessel is operated by tugs and pilots, by Arizon Abogados SLP.
– Presentation from George Zambartas, Zambartas Law Offices.
– Closure of the conference, by Valentine de Callatay, shiparrested.com network
Please click here to download our Conference Papers.